The need of media monitoring
Definitely you have many duties and not always have the time to read more than one newspaper and a couple of websites. But we do. Moreover, we do it professionally. And in contrast to the common understanding in Bulgaria that only events should be monitored, the global practice shows there is much more to media monitoring.
Press & Online monitoring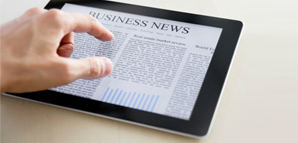 HeadLine monitors all national daily, weekly and monthly issues, regional and specialized press.
HeadLine provides online monitoring of over 500 websites, news agencies, web portals.
Social media monitoring of blogs, forum and social networks is also on the menu.
Media analyses & reports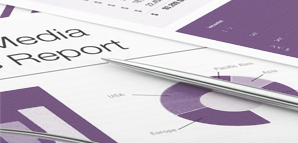 HeadLine's analyses describe the trends in a particular business sector, the media presence of a single company, the public response to a selected brand, the development of a launched campaign or sudden crisis.
Event & Crisis monitoring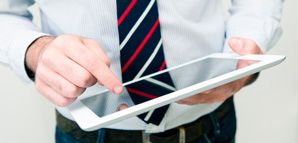 Event monitoring with wide range of options and of various media outlets.
Crisis monitoring with extremely fast feedback about the media coverage, option for up-to-hour information statistics about the development of a dynamic problem and evaluation of the tone of the media content.
Advertising monitoring
Advertising monitoring on a regular basis and during ad campaigns providing statistical and visual reports about the printed advertisements.
News digests
News digests including brief news excerpts of various topics and fields.
Basic information about the article – media, short description of the source, circulation, readers, title, author, page, URL, relevant information in other sources;
Scanned copy of the article;
Link to the web source;
Translation of the title in English;
Summary of the article in English;
Full translation of the article in English;
Quantitative analysis of news and advertisements – statistical data about the number of articles, sorted by day, source, author, etc.;
Qualitative analysis of the media content;
Competitive analysis of the articles in two or more periods of time, comparison with the competitors' media presence;
Combination of the pointed options.
The media monitoring could be:
Read on HeadLine's online platform www.headline.bg with personal username and password;
Delivered via e-mail in DOC or PDF format (for scanned copies and translations) and in Excel, PowerPoint, info graphics (for analyses and reports);
Read on a mobile device;
Delivered in hard copies (printed version), CD or DVD via courier;
Stored in HeadLine's archive and provided if necessary.
The media clips could be delivered at a certain time every day, week, month or according to a fixed by you specific period of time.
They depend on our clients' needs. Some of the topics we currently cover are:
Telecommunications;
Banking and Finance;
Health Care and Pharmacy;
Energy Sector;
IT Field;
Cosmetic Industry;
Food Industry;
Tobacco Market;
Defense Industry;
Transport and Logistics;
Real Estate;
Public Relations;
Marketing and Sales;
Politics and Administration;
Legislation, etc.
We understand that business can be national or local in scope. This was our leading motivation for defining the range of our media list.
National press
Regional press
Specialized press
Websites